The Federal Equestrian Centre at Pratoni del Vivaro, near Rome provided some roller coaster moments at the FEI Eventing World Championships for the world's top 90 horse-and-athlete combinations this weekend, and it was impossible to know where the medals were going to land until the very end. 
25-year-old Yasmin Ingham won the individual gold medal on 23.2 points overall after riding clear in the showjumping yesterday afternoon. 
Ingham never fell below third place from the start of the event, but with Germany's Michael Jung leading through both the dressage and cross-country phases, it was a nail-biting affair right to the end. Jung, who was the final rider, fell to fifth place at the eleventh hour after dropping two rails leaving teammate Julia Krajewski and Amande de B'Neville to take home the silver with 26.0 points and Kiwi Tim Price with Falco to claim the individual bronze on 26.2 points.
Germany took the team gold on 95.2 points, followed by the USA with 100.3 points and New Zealand on 100.7 points.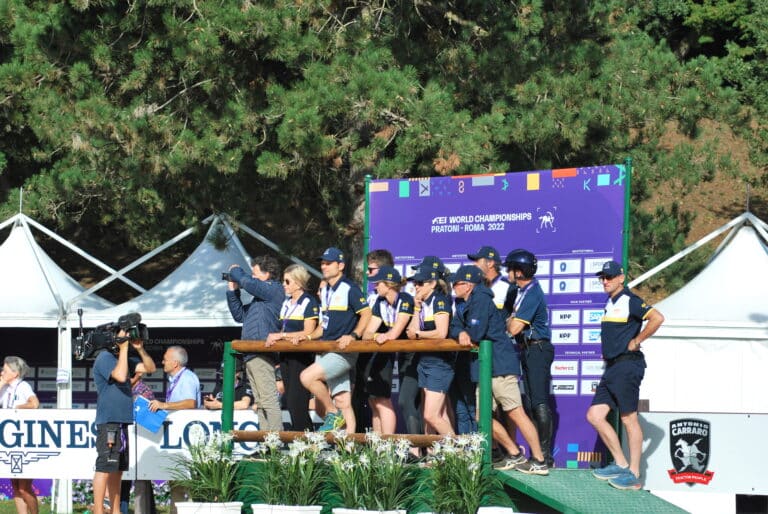 The Australian team watching Kevin McNab
Shane Rose and Virgil were the top Australian combination in the individual rankings, with 13th place and a final score of 38.3 after the showjumping.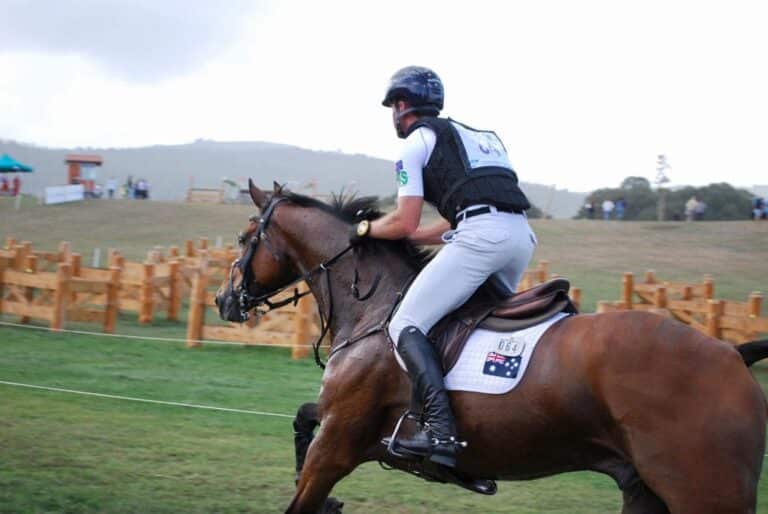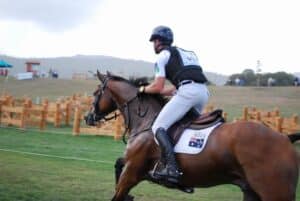 Kevin McNab and Scuderia 1918 Don Quidam
Shenae Lowings and Bold Venture nabbed 29th place while Hazel Shannon and WillingaPark Clifford took 39th place. Kevin McNab and Scuderia 1918 Don Quidam finished on  47th place and Andrew Hoy with Vassily de Lassos placed 54th.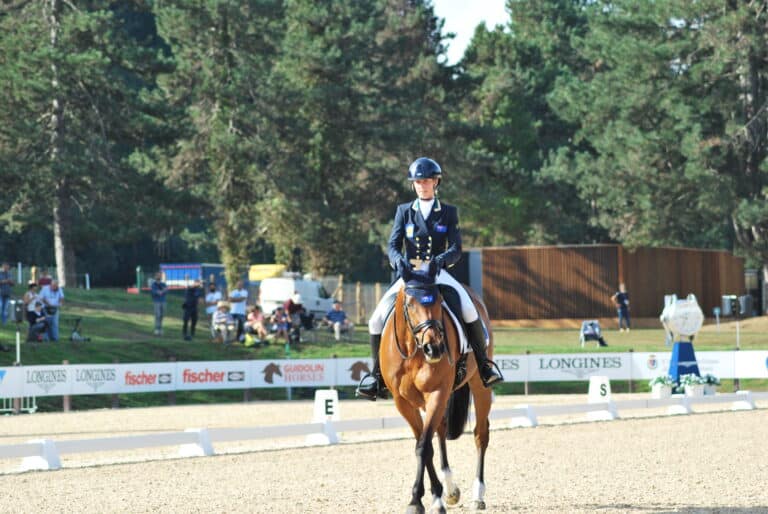 Shenae Lowings & Bold Venture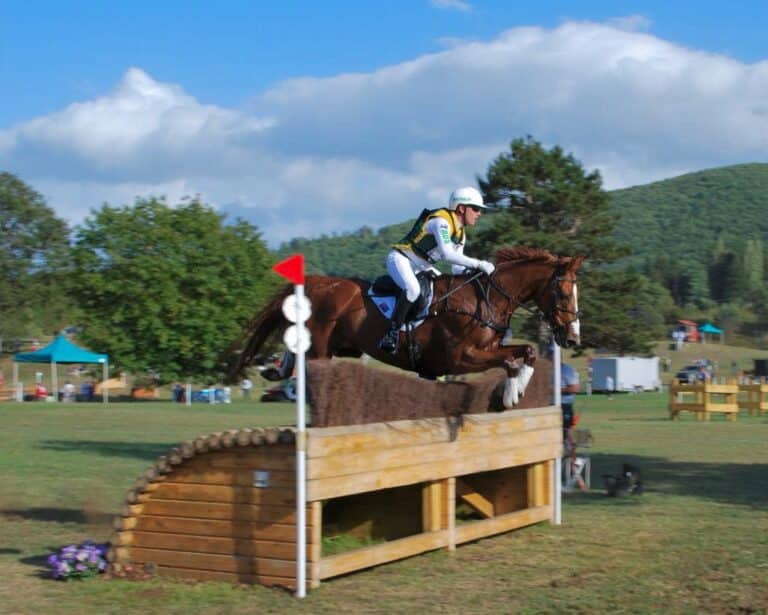 Andrew Hoy & Vassily de Lassos
As well as competing for medals many nations were fighting for one of the seven-team qualifying spots on offer for the Paris Olympics. These convoluted spots will go to Germany, USA, Great Britain, Japan, New Zealand, Ireland, and Switzerland.
Feature Image: World Champion Yasmin Ingham rides Banzai du Loir on – FEI Richard Juilliart