There's always plenty going on over at Delivering Dreams HQ, and we have a very exciting update for you.
There's a lot to be said for mentors. A mentor is someone who can advise and guide you, and draw on their personal experience to help you to improve and take another step towards achieving your dreams. Many well-known identities who have reached the top in all walks of life, from entertainment to industry, and from the business world to the sporting arena, credit the role of mentors in helping them along their path.
So, what better fit for the Delivering Dreams program than to be able to offer a lucky winner mentorship from an elite equestrian. Fiona Todd, General Manager of the Equestrian Hub, is absolutely delighted with this innovative addition to the program. "The support of some of Australia's best known and loved equestrian athletes has made this ground-breaking scheme possible. We are all absolutely thrilled that our dream of launching this level of support has finally been realised. It's been in the planning stages for quite some time, so we're very excited it's here and cannot thank our mentors enough for their generosity and participation."
The Delivering Dreams mentors are not only athletes made great through their own performances and achievements, they're also role models with a genuine desire to support the next generation of riders and to help them reach their full potential.
Although we will be adding to the list over the coming months, we're proud to announce that we can now offer mentorship from show jumpers Vicki Roycroft, David Finch, Mattea Davidson, Shane Davidson and Charlie Brister; dressage greats Heather Currie and David Shoebridge; eventers Jade Findlay and Emma Mason; Alannah Richards from the show ring; and from the pen, champion reiner Mick Taylor. Previous Delivering Dreams winner Jamie Hocking represents the world of vaulting, and our very own show jumping and confidence coach Christine Armishaw rounds out this comprehensive list of talented equestrians.
Dressage great David Shoobridge (Image by Jessica Atkins Studio).
Vicki Roycroft, one of Australia's best known equestrian athletes (Image by Stephen Mowbray).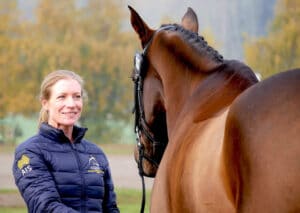 Eventer Emma Mason and Marcus (Image courtesy Equestrian Australia).
We'll be announcing more details about this exciting program over the coming weeks, so be sure to stay up to date.
For more on our wonderful mentors, visit equestrianhub.com.au/delivering-dreams-scholarship/mentors/.