When you leave high school or university it's hard to know what your next step should be – there are so many career choices. It's even harder to know what a job will be like when you do it and whether it is going to be the right fit for you.
The thoroughbred industry is all about passion. For most people who work in the industry, their passion starts with a love of horses. For others, it starts with a love of the excitement that racing brings.
Thoroughbred Industry Careers is a not for profit industry organisation which aims to promote careers in the Thoroughbred Racing and Breeding Industry; introduce grass roots programs; facilitate best practice education, training and mentoring pathways for those entering the industry; and to assist in developing retention and welfare strategies aimed at creating fulfilling and rewarding long term careers.
The thoroughbred industry has two major sectors; the breeding industry and the racing industry, and within these, there are many different types of careers. Thoroughbred Industry Careers have designed a 12-month pathway that allows young people to Explore both.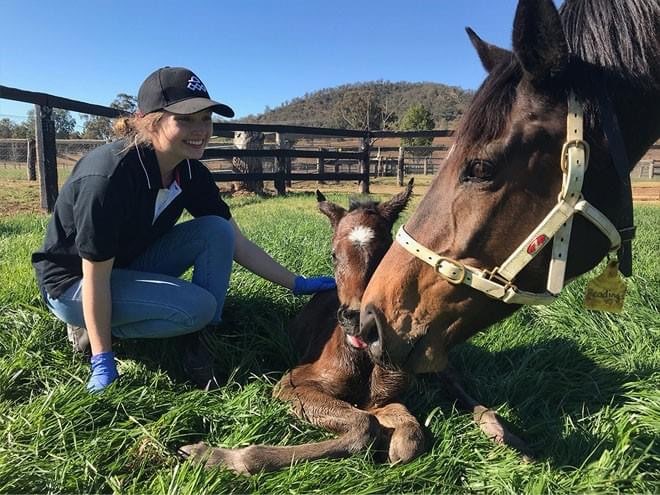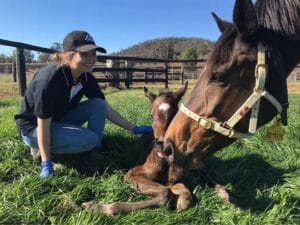 Thoroughbred Industry Careers (TIC) Explorer Cadetship is a 12-month program of stud and stable horsemanship and industry training including a Cert II in Racing and hands-on, paid work experience with some of the countries biggest names in racing. This is the dream program for anyone wanting to work with thoroughbreds. Since its inception in 2019, just under 90 students have been through TIC programs, with an 89% success rate.
Run by Chief Executive and founder Lindy Maurice, TIC is a not-for-profit organisation that funds the cadetship program. The organisation aims to provide a centralised platform to promote racing and breeding industry careers options and to facilitate best practice education pathways.
What the industry says…
Australia has more racecourses than any other country in the world and the second-largest number of racehorse starters behind the USA. On a per capita, basis Australia has arguably the strongest racing industry in the world. Australia's thoroughbred industry provides employment for more than 75,000 people, with around 80% of these jobs being in New South Wales, Victoria and Queensland.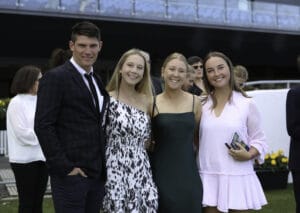 In conjunction with the Australian Turf Club, Godolphin, Chris Waller Racing, Arrowfield Stud, McEvoy Mitchell Racing, Lindsay Park Racing, Adrian Bott and Gai Waterhouse, are the founding stakeholders of TIC. Their (and TIC's) is to bring young, passionate, educated and driven individuals into this huge industry.
"I continue to be amazed by the calibre, enthusiasm and skills of program participants, whether they have industry experience before starting or they've come in as a complete newcomer. As an employer, it is comforting to know that thanks to their experiences with the program, we're getting a well-rounded employee who also appreciates the fantastic opportunities they are presented. The graduates are a testament to Lindy and her team, and I know I'm not the only employer eager to employ Program graduates" said Godolphin Managing Director Vin Cox, an avid supporter from the outset who is still excited by the growth of the program.
Australian Hall of Fame horse trainer Chris Waller is another employer impressed by the program and echoes Vin's sentiments on its benefits to the racing and breeding community.  "Our industry has been in desperate need of highlighting the career opportunities available within it for some time now," said Waller.  "The work of TIC and the Explorer Cadetship Program goes a long way to bridging that gap. My participation with the program has had a big impact on our stable in a very short time. I encourage anyone with even a hint of interest in working in our industry to apply."
"The TIC program is a fantastic opportunity for young people to get a solid grounding in the racing industry," said trainer Annabel Neasham.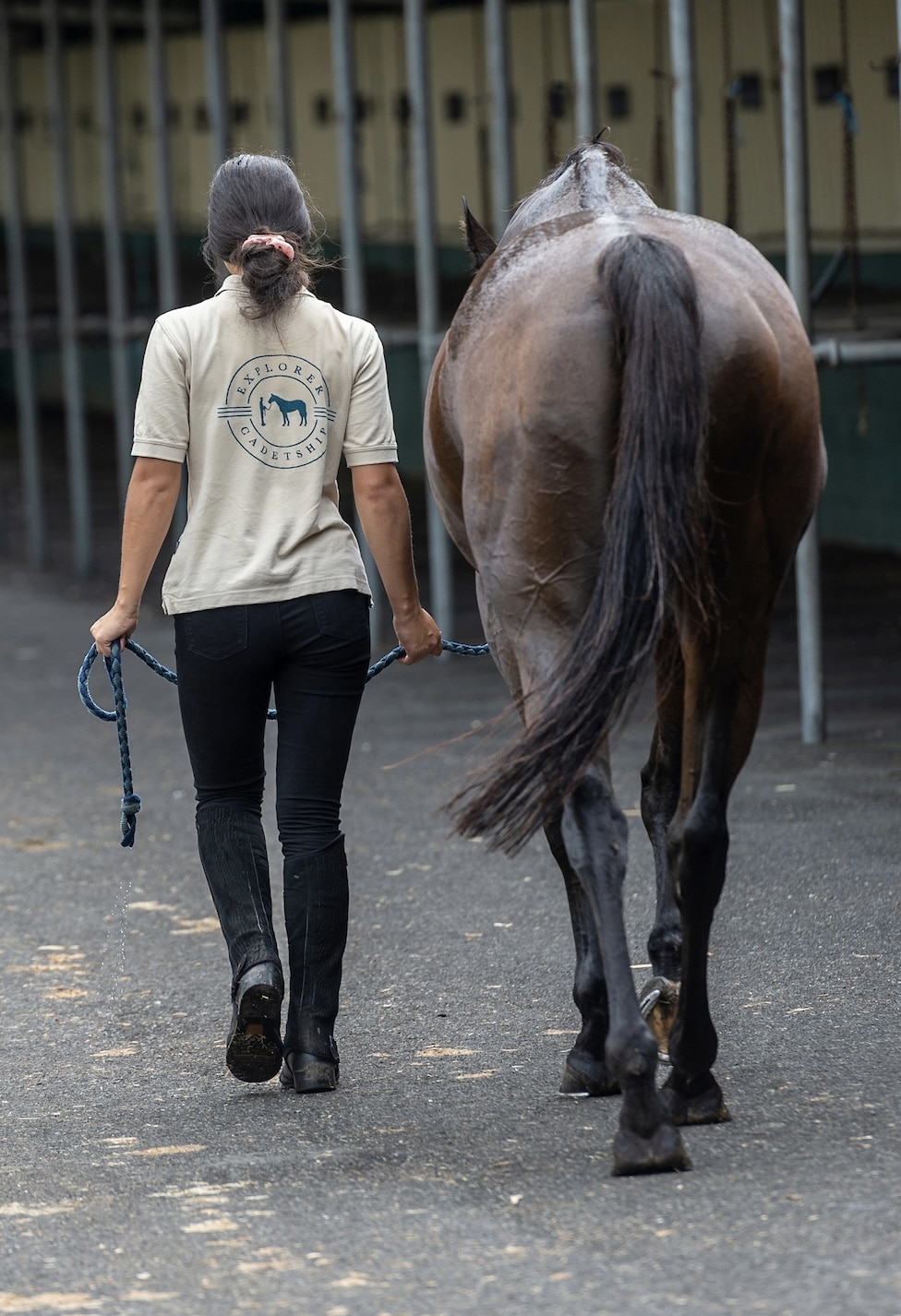 "We recently had one of their cadets, Amy, on placement with us for four months and she was a great asset to the team. It was incredibly rewarding to be able to give Amy the exposure of what life is like in a racing stable, which will help her, in the long run, decide which area of the industry she would like to focus on. I am also a big supporter of what TIC has set out to achieve for the betterment and longevity of racing, and we are currently supporting them by donating 10% of every ANR merchandise sale that we make."
What the graduates say…
2021 Program graduate Bella Anderson completed her work placement with auction house Magic Millions and was recently recruited by Racing.com as a Mounting Yard Analyst and Presenter.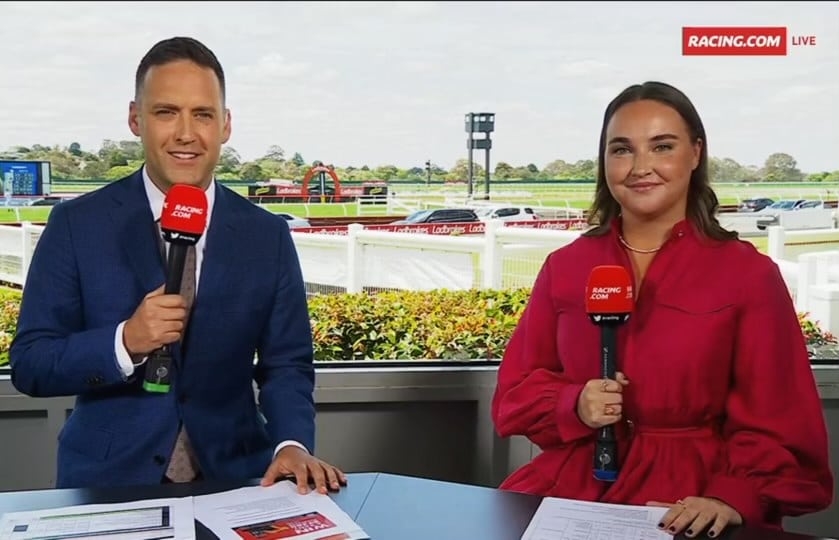 "I fell in love with the sport of racing as a child through the influence of my father, and now, through my time on the Explorer Cadetship Program, I've had the incredible experience of working at one of Australia's biggest horse auctions and my newest adventure has bought me to Melbourne. The networking opportunities made possible by TIC are so beneficial and valuable when starting out in this industry," said Anderson.
Numerous other graduates have also gone on to secure other life-changing roles in the industry including GSSSA Newcomer Award winner Jack Cripps (McEvoy Mitchell Racing – Sales and Syndication Manager), Leigh Allen (Ciaron Maher Racing – Communications), Marley Mezi (Chris Waller Racing – Trackwork Rider), Kaitlyn Summers (Bellerive Stud – Foaling Manager).
So what is the Explorer Cadetship?
Part 1: Boot Camp
The first of the Explorer Program is set at the western Sydney University Richmond Campus where cadets complete Certificate II in Racing a nationally recognised, formal qualification that gives Cadets a sound understanding of the basics before they embark on their paid work experience. Plus everyone rides at bootcamp! The more experienced riders will progress their riding skills further towards track work and beginners will learn the basics. All previous Cadets who have never ridden before value the riding enormously.
Throughout the 12-week Boot Camp, students will gain valuable insight into the thoroughbred industry through Industry Days and Industry Expert Talks. This includes excursions to the races, yearling sales, morning track work and stud farms, along with hearing from leading trainers, jockeys, bloodstock agents, media and administrators about their careers in the industry.
The Explorer Cadetship Program also includes the development of valuable life skills – work ethic, being on time and being reliable, personal presentation and language, manners, self-respect and respect for others, how to conduct yourself, how to greet people and how to speak to owners/clients, personal motivation, health and fitness (mental health), healthy eating habits, how to work in a team and how to resolve conflict.
Part 2: Paid Work Experience with A Racing Stable
Once you complete your 12- week residential training you will commence part 2 of the program with a leading racing stable which Thoroughbred Industry Careers will allocate you to. Your accommodation will be arranged by your employer or Thoroughbred Industry Careers and the cost of this will be deducted from your remuneration package, taking the worry out of finding a place to live while you work and learn.
During your stable placement, you will gain invaluable hands-on experience in a leading racing stable, in conjunction with seeing first-hand all the elements and careers which the industry offers.
When you start work with your racing stable, your teachers will do a handover with your employer, so that you will be given work suitable to your abilities at that stage. Once with your employer, your responsibilities may grow as you grow in your experience.
Part 3: Paid Work With A Stud Stable
Part 3 of the program will see you move to a rural area to work for a leading stud farm (accommodation will be provided). During this phase you will learn the vital day to day workings of a commercial stud farm from mares foaling, mares being served and preparing yearlings for major Australian Yearling Sales.
There are many careers in the breeding industry and during this time you will be able to see first-hand if any area is of interest to you.
End of January – Graduation
The final part of the Program will be the Graduation Ceremony and mentorship into the area of the industry Explorers would like to pursue. There are many traineeships and apprenticeships available within the industry which Explorers will be able to enter in to and the training completed throughout the year will contribute to a National Qualification in Thoroughbred Racing and Breeding industry.
For anyone who has ever dreamt of a life with horses, meeting new people, exploring the world.
This is the thoroughbred industry. Discover a career like none other. One thing is for sure, once you work in the thoroughbred industry your love of horses grows to a higher level.
Applications for the February intake of the 2022 Explorer Cadetship are now OPEN. To apply please go to the Apply Now page.