Terry Snow AM, is an Australian businessman, entrepreneur, and philanthropist. He is also the heart, soul and driving force behind Willinga Park, the award-winning 810 hectare equine facility located at Bawley Point on the NSW's South Coast.
Q: What is your earliest memory of horses? 
A: When I was about six or seven watching the baker's cart going past.
Q: What led you into the horse business?
A: I rode the Bicentennial Trail, bought a couple of horses, then bought a couple of mares and started to breed.
Q: When you were young, what did you want to be when you grew up?
A: Not sure, I had no fixed plan but I probably wanted to be an auctioneer.
Q: Is there any advice you received as a young man that has stuck with you?
A: A job worth doing is worth doing well!
Q: What does a day in the life of Terry Snow look like?
A: 6:00am get up, 7:00am out onto the worksite, and into the office around 9:00am. Then I take what comes from there.
Q: Did anything good come out of COVID-19 for you, or was it just a major inconvenience? 
A: It taught us to tighten up the expense structure. That was the only thing that was good for us.
Q: If you weren't so involved in the equestrian world, what sport would you like to be a part of?
A: I don't think I would.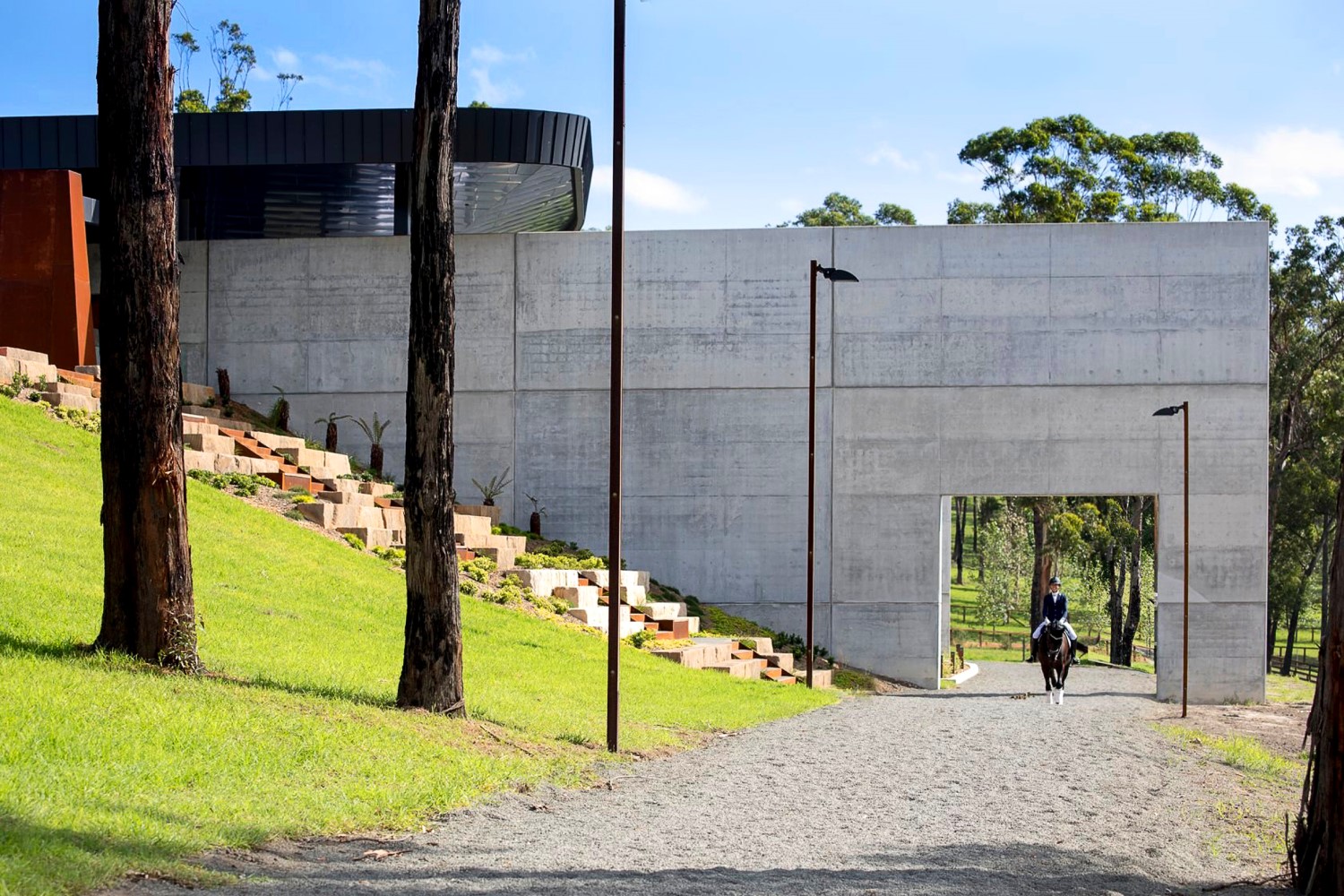 Q: Have you had any bad injuries?
A: I've had plenty from horses: a broken hip, smashed my shoulder up. I had my liver reduced twice from drinking. Now I haven't had a drink in 42 years. You're only allowed so much alcohol in your life and I had mine in the early days.
Q: Favourite breed of horse?
A: To ride a Stock Horse, I enjoy that. The sheer beauty and athleticism of the Warmblood I enjoy watching, as I do with Thoroughbreds as well.
Q: So do you have a few Thoroughbred horses?
A: Yeah, about half a dozen in training.
Q: What needs to happen to improve the care of Thoroughbreds post racing?
A: Unless we get our minds around the after racing cycle we are going to have a big problem. The Thoroughbred industry needs to put more effort into re-training and holding competitions for off the track horses. Now, there are some horse you can't do anything with, but there are a lot you can work with. Until they're treated properly and educated they will remain a statistic.
Q: What can people learn from horses?
A: You learn a lot things. Patience, how to handle a horse, being sensitive, how to be thoughtful. Doing things gradually so they understand. It's like when you use a stock whip. You don't just get on and crack it, although some people do. You might crack one in the distance before getting closer and eventually you can do it from their back. Particularly as an owner/rider you might want to blame the horse but it's usually the jockey who's made the mistake and needs to listen to the horse better.
Q: How long did it take for you to find the perfect location for Willinga?
A: The property found me really. I bought it to land a helicopter on for my beach house at Bawley Point. Then I needed some stock yards for horses I was riding and taking north. So it all started from there.
Q: Is Willinga's out of the way location an issue?
A: It's not ideal. The ideal location might be more like Yass or Murrumbateman, which has access to the Hume Highway. People do travel down here though.  We had a big dressage competition in February. Two lots of 4* dressage, which has never been done in Australia before. People come from Brisbane, Victoria and all over NSW. When they get here they have a ball. The Campdrafting is the same. You wouldn't think so, but we get about three to four thousand people for the Golden Buckle. Build it and they will come.
Q: Was there anything out of the ordinary you had to consider in Willinga's construction?
A: The power here on the South Coast is not so good. They weren't going to put in a system that would cope. They couldn't guarantee uninterrupted power. I wanted uninterrupted power so we put in 2,000 solar collectors and four big generators for backup. It works well. We can take mains power if we need it.
Q: Do you have a motto or quote you use regularly?
A: Just work hard ™! You need passion to drive it all. If you have the passion and work hard it will be a success.
Q: Any new projects on the horizon for Willinga?
A: We're putting in a big veterinary hospital, which will be the leading vet hospital in Australia, a gymnasium and a 42k mountain bike track. That's the end of the infrastructure for the moment.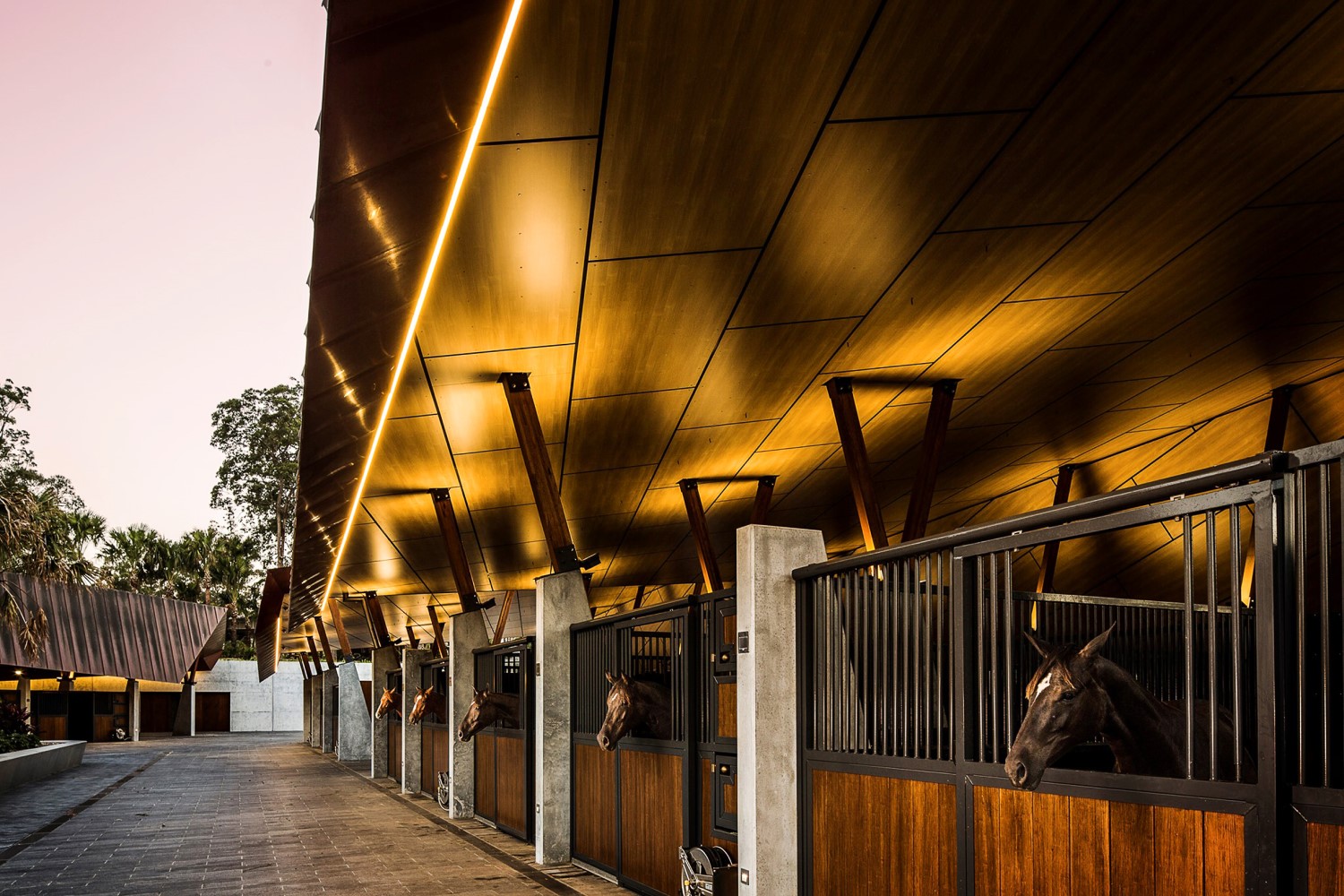 Q: How many staff are required to keep Willinga in pristine condition?
A: Probably about 30. And currently probably around 20 to 30 contractors, with at times up to 70 to 80 contractors.
Q: Do you have any other properties that keep you busy?
A: We run a farm at Murrumbateman and 100,000 acres up in Queensland. When we're finished it will have around 20,000 head of cattle. We have good people running the farm. They're hard to get.
Q: What are your tips for staff retention?
A: Pay them properly and treat them decently. But also give them the authority to get on and do the job. Clearly articulate what they have to do and let them go and do it.