In this article, we have provided some information to consider when choosing bedding for your horse's stable. There are many different types of bedding available with varying benefits and/or downfalls. Some things to take into consideration when choosing bedding for your horse, include how often your horse is stabled, cost, and how much storage space you have.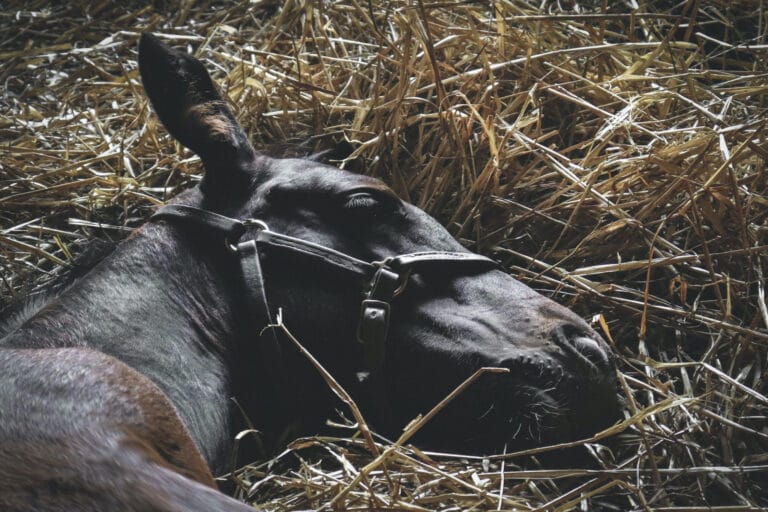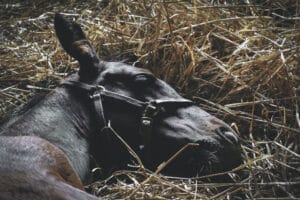 Straw
Straw is a popular option for horses with sensitive skin, horses in post-surgery recovery, and for horses with hoof issues. It is cost-effective, but requires undercover/dry storage space to store effectively and maintain quality.
Always ensure to check straw for any foreign objects as well as making sure it is fresh and free of mould. It is imperative that soiled bedding is removed regularly as straw can quickly become mouldy as well as a harbour for parasites. Straw may not be suitable for all horses as some are inclined to eat it.
Pine Shavings
Pine shavings are a very popular choice of bedding as they are highly absorbent, and are relatively cost-effective. Pine shavings are also much easier to clean than straw and it is unusual for a horse to try and eat it.
Pine shavings are readily available in most areas. They can be stored outside and simply covered up with a tarp to protect them from rain or the wind blowing them away. It is important to keep an eye out and remove any larger splintered pieces of wood that may not have been mulched down properly, for your horse's safety.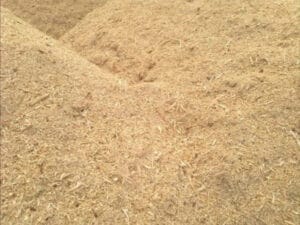 Shredded Paper
Shredded paper is completely dust-free and can be beneficial for horses that have respiratory issues or are recovering from surgery. It is an absorbent, warm, sustainable, recycled product that breaks down quickly into compost, as well as being light to manage and easy to store; but can be a little tricky to source.
Pre-Packaged Beddings
There are a variety of pre-packaged beddings available on the market. Pellet-based beddings are high in absorbency and low in dust and are designed for ease of management as well as the health of your horse, but they can be on the more expensive side.
Pre-packaged fluffy shavings are expensive, difficult to clean, and not as absorbent however they are excellent for keeping your horse clean before a competition. They are easily stored and are great for when you need to take shavings away with you.
Wood pellets are dust-free, super absorbent, low in allergens and contaminants which makes them a good choice for sensitive horses. These products do not tend to stick to the sole and frog or between the hoof wall and shoes, and are undoubtedly a good option to help keep your horse clean. Just a note, wood pellets need to be soaked to expand in order to be suitably used for bedding, so consider if you have an adequate water source when deciding if this bedding is suitable for your horse's stable.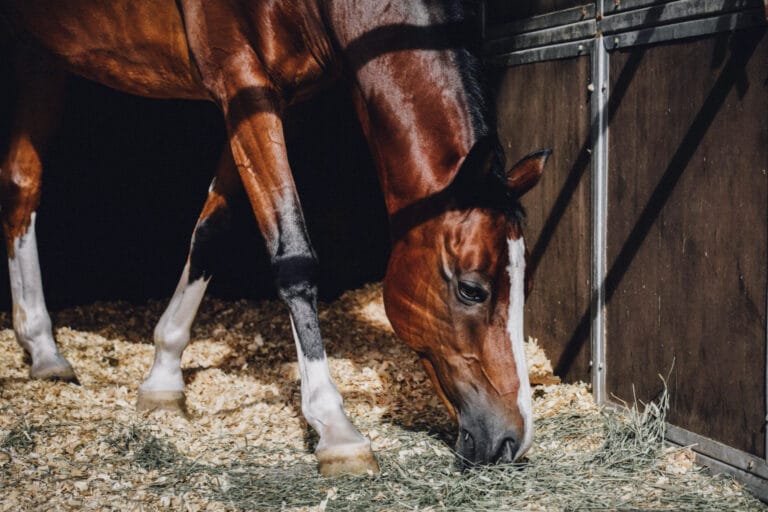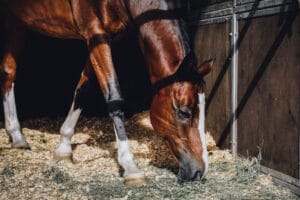 If you are still unsure which bedding will suit your horse, don't be scared to give different bedding choices a go before making a decision. You can also mix and match, different types of bedding can be used together to create the ultimate stable bedding for your horse. Regardless of your bedding choice, regular cleaning and a good maintenance schedule will ensure your horse is happy in their stable.